Sayulita Surf School was established 2009 with a specific thought in mind "to inspire love for surfing" by the Gonzalez brothers, Patricio and Sergio, who are two well know names in the surf community due to their longboard surfing expertise.
We Have Everything You Need
At Sayulita Surf School we offer a great variety of surf services, such as Surf and Paddleboard Lessons, Surfboard and Paddleboard Rentals, and Surf Trips. We have you need to start or improve your surfing, always giving the best service for you.
Surf & Paddle
boards Rentals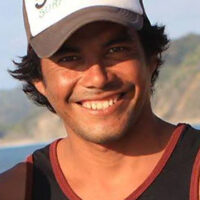 PATRICIO
Owner and Instructor
40 years old
Speaks spanish and english
Surf longboard
Sergio
Owner and Instructor
33 years old
Speaks spanish and english
Surf longboard and paddleboard
What our customer say about us
"We had so, so much fun with our instructors at Sayulita Surf School!!! We all got up right away and were smiling and laughing the entire time!! The owners wife was so kind, she even took pictures for us!! We had myself and 3 kids- 9, 10 & 12 and we all caught a ton of waves! We will absolutely return, super great people."
Melissa Cooper – Lake Mills, Wisconsin.
"Had a great time with my lesson! Everyone was very friendly and both my instructors were awesome. Thanks for the experience!"
Matt Strobel – Northglenn, Colorado.
"Sayulita Surf School was amazing! Good price for getting a lesson by some very experienced surfers. They were all super chill and helpful. My boyfriend and I had a lesson with Rene who was a wonderful instructor! Would recommend this school to anyone even if you are a total beginner like I was! Thanks guys!!!!!"
Shanna Stanley-Hasnain – Toronto, Canada.
"Good team here they all genuinely care about you and are professionals when it comes to coaching."
Chris Pemberton – Auckland, New Zealand.